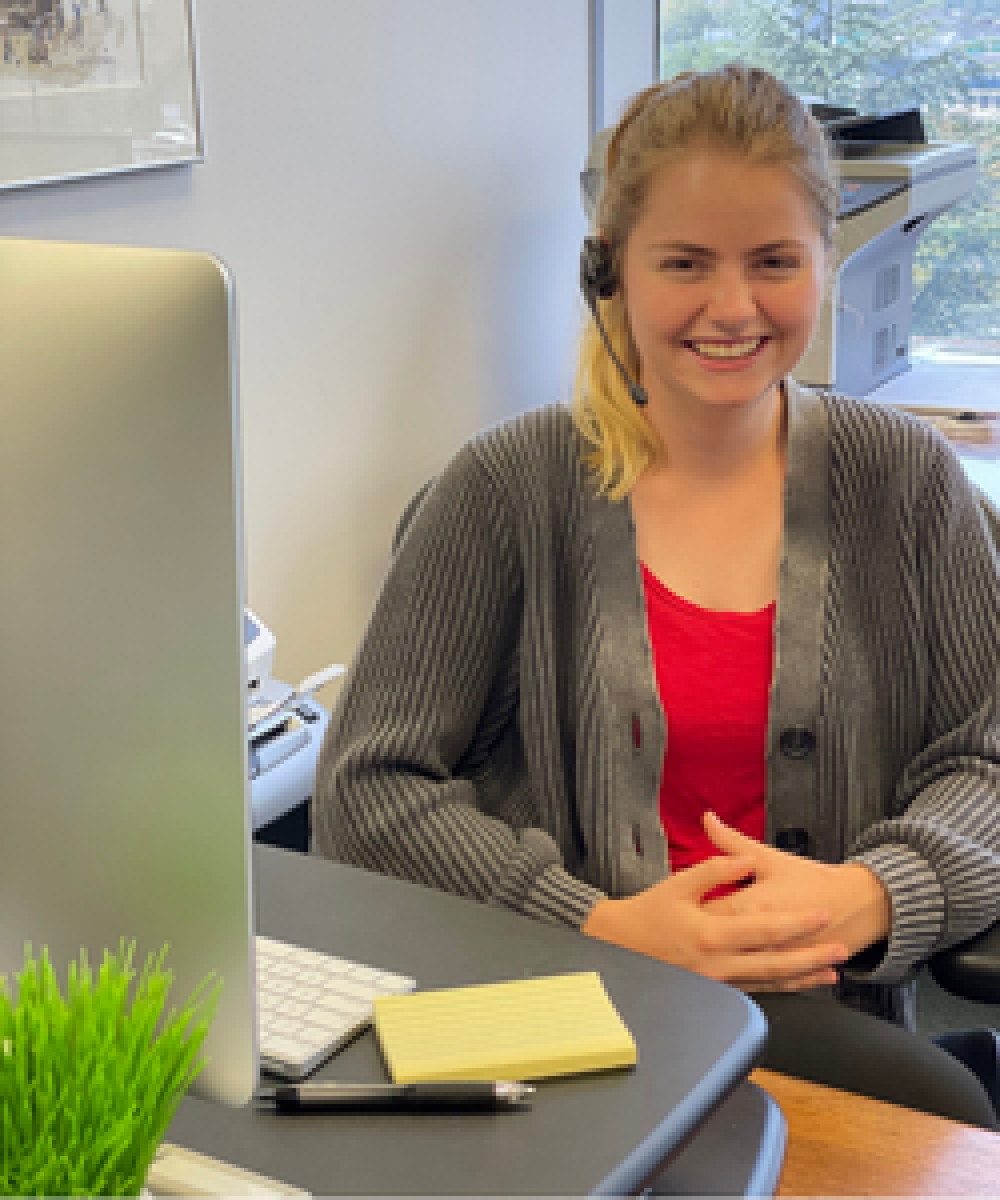 Anna M. O'Keefe
Anna is the SMS office manager. If you need something fixed, she's the one to see. She has an encyclopedic knowledge of getting-stuff-done.
Anna attended Bristol County Agricultural High School with a focus on Natural Resource Management. She spent 3 years working with endangered species of turtles, other native species to Bristol County, as well as a multitude of other creatures. She didn't come home with any endangered species, but she did come home with a Children's python named Pretzel who she still has to this day. After high school, she attended UMass Dartmouth full time, and graduated with a bachelor's in marketing in 3 years. 
When she isn't answering the phones, you can find Anna in a barn. She has been riding horses since she was 5 with a focus on dressage and has competed up to First Level. She also holds a certification in Equine Massage and runs her own small business part-time when she's not in the office.