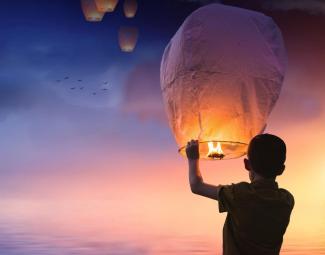 Fourth Quarter Commentary 2019
What a wonderful year in the market!  US stocks were up double-digits almost across the board.  It was a great time to be invested.  Before we get our hopes up too high, some of the gains of 2019 were due in part to the losses experienced in late 2018.  
The fourth quarter of 2018 was fraught with panic from retail sales estimates to the China Trade Deal to a myriad of other unimportant issues.  This led to a three-month market drop that saw a 14% loss in the fourth quarter and effectively eliminated any gains for 2018.
As it turns out, the market drops were rooted in panic, not fact.  Retail sales ended up strong and there has been significant progress on the China Trade Deal.  In effect, the first 14% of gains in 2019 are really just the market seeking its previous level.  The great news is the market has surged even beyond that level.
But as 2020 is an election year – and a contentious one at that – everyone is asking:  What about this year?  I'd like to look into the past a bit to explain where I believe the market is going in the future.  
2019's biggest financial obstacle was the trade deal with China.  Early in 2019, it appeared that we may have been facing a worst-case scenario – not just no new trade deal but a worsening of relations and significantly higher tariffs as a result.
But that is typical in these types of negotiations.  Each side needs to get to a stalemate in order for a deal to be properly hammered out.  Yet that doesn't make us any less concerned when we hear a talking head on TV wringing his or her hands over the negotiations.
(The reality is that our economy could survive higher tariffs.  The "experts" tell us our economy would collapse if we had 7% mortgages.  And many of us had mortgages much higher than that in the 70's, 80's and 90's.)
But let's think back to the first quarter of 2019.  You're talking to your friend or co-worker about the trade deal and how bad it is getting.  On top of that, in the break room or at the restaurant is another cable news show handwringing over the lack of progress.  There is no question that this is causing you some mental discomfort.
Now imagine, instead of being you, you are a CEO or a plant manager.  You're looking at hiring more people or maybe expanding operations.  All you can see is how this trade deal is muddying the waters of the economy.  It's keeping you up at night!  
All of this uncertainty is making you hesitate.  If only you knew what the outcome would be, you could move forward.  You don't really need a favorable outcome.  You just need to know what the playing field looks like.
Remember – companies are run by people.  People who have the same fears and desires as the rest of us.  And they react to both good and bad news just like you and me.
Is it any wonder that the economic numbers in early 2019 were lower than anticipated?  Companies, run by people, were afraid to move forward while feeling uncertain about the future.
Where does that leave us today?  
Those plants still need to be updated or built.  Those workers still need to be hired.  Suddenly, in January of 2020, it appears that a China Trade Deal will be completed.  Not only that, it appears it will be more beneficial to US companies!
All of that pent-up economic activity still exists.  And it is likely to get shoved into 2020.  Along with the normal economic growth that would have occurred naturally in 2020.  Along with potentially more economic growth with a favorable trade pact with our biggest trade partner.
But, but, but. . . what about the election?????
Exactly!  What about it?  What if the impeachment continues forward? What if this candidate or that one attains the Democrat nomination?  What happens if they win?  What happens if Trump is re-elected?
I talk to people on both sides of the aisle.  What I find interesting is that each side believes that if the "opposition" gets elected, it's end-game for the economy.  
How can they both be right?
Honestly?  They can't.  But they are likely both wrong.  We've forgotten the swing in the market when Trump was elected four years ago.  From about 10pm on Election Night to the market open the next day, the US market futures dropped precipitously.  When the market opened, the US stock market was still down.  By the end of that Wednesday, stocks were up more than a percentage point.
There is certainly turmoil surrounding this election.  And that will likely spill over into the markets.  But none of that is economic in nature.  The markets follow the economy.  The rest -the stuff that the talking heads on cable news talk about – is fleeting.  Whether it's Brexit, the election, whomever's latest tweet or something else, it isn't about the economy.  
The good-news/bad-news yin-yang of all of this is that Presidents can't do a lot to tank an economy nor can they do a lot to make it succeed.  They have some power, but it is more in longer-term policies (like trade deals) than in anything that could cause economic upheaval (or success) in a short amount of time.
And the good-news/bad-news result is when "your guy" presides over a good economy, he really didn't.  And when the market falters under his regime, he didn't do that either.  Presidents receive far more credit and blame than they deserve.
Ultimately, regardless of who is in the White House, we are still facing an eventual recession.  We can't avoid it.  It's been almost 11 years since the last one ended.  The next one is coming.  
That said, I don't believe that we are headed for recession in 2020 and probably not in 2021 either.  There is no over-heating in the economic markets.  That's required for most recessions to start.  We still have low inflation, good job and GDP growth and new trade deals that will create more economic opportunities in the US.  
I've been saying the next recession is 2-3 years away for at least six or seven years.  We continue to gain ground economically without the economy running off the rails.  When this will end, we don't know.   But statistically, it is coming sooner than later.
One last tidbit that will affect your pocketbook:  Wholesale gasoline and oil prices are rising despite plentiful supply.  While I'm not entirely sure of the reason behind this latest rise nor how long it might last, expect a 10-20 cent rise in pump prices in the coming weeks.
Donna, Anna and I want to thank you again for the opportunity to help you toward your retirement goals in 2019.  If you have any questions regarding your situation, this blog or any other financial issue, do not hesitate to email me at the link below.
Thanks for taking the time to read our blog this week. If you have any questions or concerns, please don't hesitate to email us at info@successfulmoney.com or call us at (800) 453-3209.  If you don't already have a copy of my book, The Biggest Financial Mistakes Retirees Make, you can order it on Amazon or click here and we will get a copy out to you, free of charge!  
To receive blog updates via email, click here.
---
This blog is the opinion of Successful Money Strategies, Inc. and is provided for informational purposes only and is not intended to provide any investment advice or service.  Statistics and other figures are accurate at the time of original publishing.  Any advice herein should not be acted upon without obtaining specific advice from a licensed professional regarding the readers own situation or concerns.  Always count your change.